AVAILABLE NOW FOR YOUR CHOICE OF PAYMENT OPTIONS MINIMUM PAYMENT OF $40.00 PER MONTH INTEREST FREE PHONE for approval 07 4095 3388 OR 0413 7482 88 FOR INQUIRIES.

Kidachi, Kara Kuri hair scissors and hair thinning scissors are made in Japan with the finest quality metals available and are fully customized with handle, blade and accessories. Karakuri hair scissors are made by the most experienced blades smiths in the Japan factory, guaranteeing you the finest workmanship and value hair scissors and thinning scissors on the market. This is the best innovative and quality scissor factory in the world with the most patents on scissors and thinners.
Karakuri in Japanese means clever mechanics. This gives the customer unique patent hair scissors and thinning scissors. Customized with your choice of handles, blades, low sunken screw system, silver flat screw or a variety of precious jewels set in sterling silver fashioned by a jeweler.
KIDACHI IS TRADE MARKED
ATTENTION AMAZING TECHNOLOGY Kidachi Guardian Thinner & Kidachi Micro Slit Scissors
UNIQUE GUARDIAN KIDACHI THINNERS PATENT

OUR NEW KIDACHI GUARDIAN THINNER DESIGN IS PATENTED ALL OVER THE WORLD WITH INDIVIDUAL SERIAL NUMBER MADE IN JAPAN. (THE ONLY THINNER THAT CUTS THE HAIR WITH OUT FRAYING THE CUTICLE. ) ALSO ELIMINATES LINES. THERE IS NO THINNER THAT COMES NEAR THIS THINNER.

UNIQUE MICRO SLITS

AMAZING TECHNOLOGY MICRO SLITS IN KIDACHI HAIR SCISSORS ARE PATENT, UNIQUE & AVAILABLE FROM MR SCISSORS. Also available in New Miracle Steel this is very different, smooth and enduring. Micro Slit Kidachi scissors can point cut, slice, scissor over comb and all hair techniques. No pushing, folding of hair in a Micro Slit scissor. Slices effortlessly and perfectly. See Kidachi Slit scissors.

(Micro slit is not a serrated scissor. )
KIDACHI KUBIRE BLADE UNIQUE (Samuari blade ) original not a fake copy.

NEW KIDACHI HAIRDRESSING SCISSORS & THINNER MODELS ARRIVED & IN STOCK NOW


KIDACHI - Karakuri hair scissors - FLOWER handle available in real jewels Citirine, Amethyst, Blue Topaz, Garnet, Peridot & White Topaz.







KIDACHI - Karakuri hair scissors - SENSEI - LEAF handle. Stones Available in Black, Blue, Red, Gold, Green low sunken adjustable screw & flat silver screw. All screw assemblies are available in the different handled scissors.






KARAKURI AVAILABLE IN DIFFERENT HANDLES: FLOWER with real Jewel "Citirine"
HANDLE: FLOWER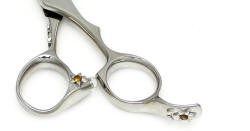 HANDLE: CREST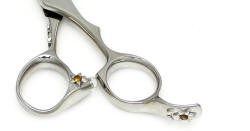 HANDLE: LEAF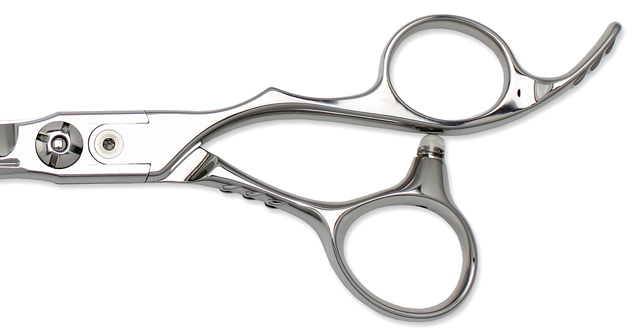 Handles for Kidachi - Karakuri Hair Scissors - Sensei scissors black / brown leather pattern designed to prevent skin allergies and comfort.

BLADES: UNIQUE ORIGINAL JAPAN SHAPE KUBIRE PERFECT BLADE BELOW:-
Perfect cut in every cut. See Kidachi hairdressing scissors with Kubire blade

Beware of inferior copies of kubire blades on the market which are inferior.


KIDACHI HAIRDRESSING SCISSOR KARA KURI BLADES: 30 TEETH THINNER GLIDER

KIDACHI - Karakuri hair scissors - SLICE CUT - PREMIUM COBALT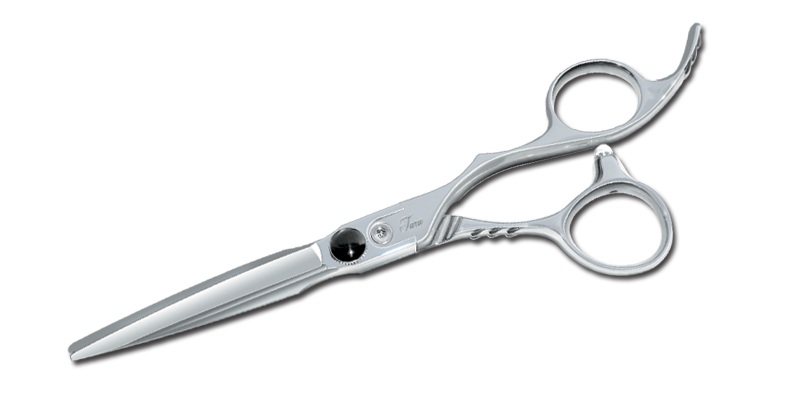 KIDACHI - Karakuri hair scissor SENSEI CREST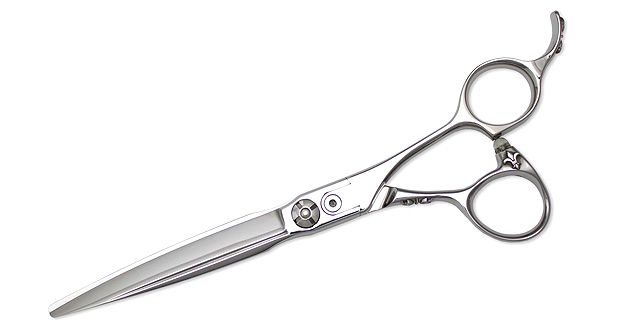 KIDACHI HAIR SCISSORS & KIDACHI KARA KURI SCISSORS PRICES FROM $398.00 TO $1,850.00

Kidachi Slicer - Hair Scissors are made from Japanese steel. Kidachi Glider hair Scissor is made from cobalt steel. Kidachi Glider -Hair thinners are also made from Japan Cobalt and glide through the hair with ease and precision.