FREE THINNING SCISSORS WITH SOME MODEL SCISSORS BELOW:-

All single scissors sales only over $350.00 receive a Katana Styling Razor free and Feather styling blades , Feather container valued @$79.00 .

Check out the free thinners with some of our scissors below: BEST DEAL OF ALL THE KATANA PERFECT SCISSOR & THINNER $398.00. FOR BOTH save $398.00.

QUICK PHONE CALL 0413 748 288 OR 07 4095 3388 or scroll down end of page and click on scissor and thinner you choose to purchase.

SPECIAL NO. 1 KATANA HS55" OR HS 6.0" SWIVEL SCISSORS $349.00 each. RECEIVE MATCHING SWIVEL THINNER NO CHARGE. TOTAL PRICE $349.00 SAVE $349.00 ON THINNER FREE.

SAVE! SAVE! SAVE! $100.00 to $398.00 on selected scissor and our New Pro Series Scissor.

ers.

SPECIAL NO 2. NEW UNIQUE MODEL KATANA PRO SERIES AVAILABLE IN 5.5" , 6.0" & 6.5" also available in Matching Thinning with special teeth eliminating lines approx 20% out. Comfortable offset handle, slices and glides through the hair save $245.00 introductory price (WITH PURCHASING MATCHING THINNER)

SAVE WITH CASE AND SPECIAL SCISSOR OIL, MICRO CLOTH & CASE TOTAL VALUE $245.00 ON KATANA PRO SERIES SCISSOR & THINNER SPECIAL $595.00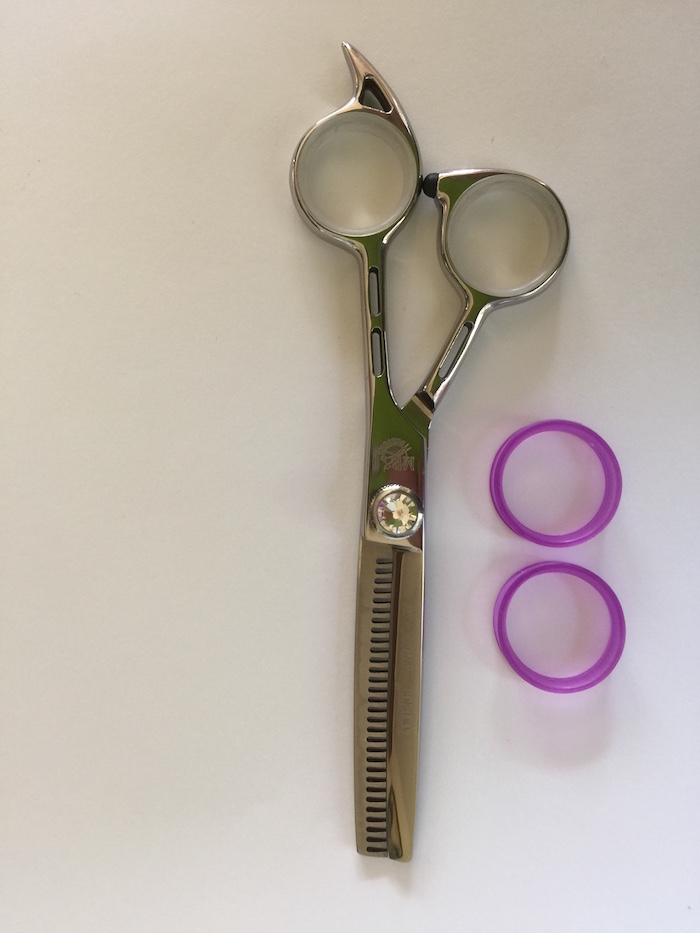 Kidachi Thinning scissor 35 curved teeth and curved blade eliminating cutting lines.
KIDACHI CHERRY BLOSSOM HANDLES RECEIVE STYLING RAZOR AND FEATHER BLADES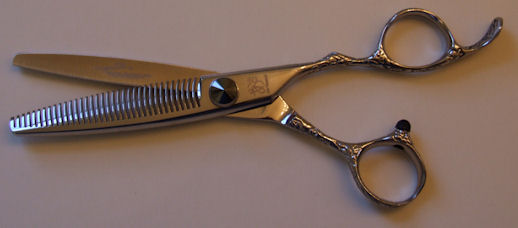 SPECIAL NO. 3 (Save $398.00 while stocks last)

Katana Perfect fine curved blade scissor KC5.0", 5.5" & 6.0" while stocks last buy 1 Katana Perfect slim curved blade scissor for $398.00 receive a Katana matching thinning scissor free elimiates lines. YES SAVE $398.00 THIS is the best saving we have ever given. Overstocked in thinners. A variety of color stones and matching finger inserts available purple, pink, orange , jade, emerald, yellow, black, silver and gold screw assemblies matching colored finger inserts. Screw in finger rest is tight and we do not have them come off. Very comfortable scissor amazing for bobs, point cutting, slicing and scissor overcomb.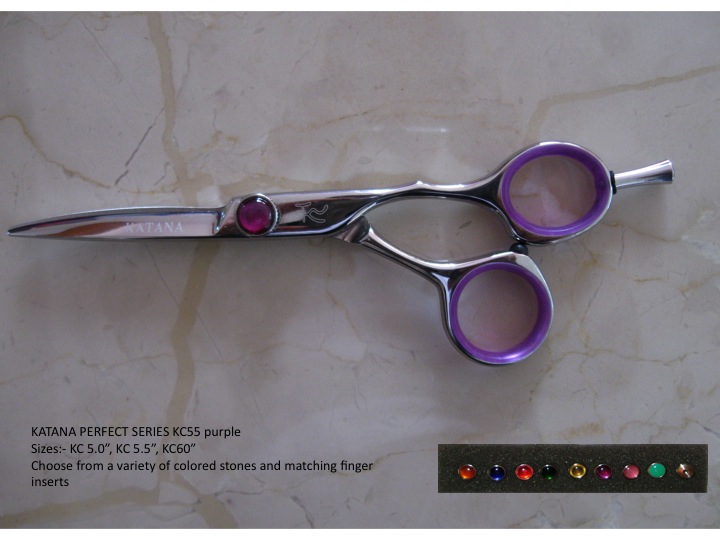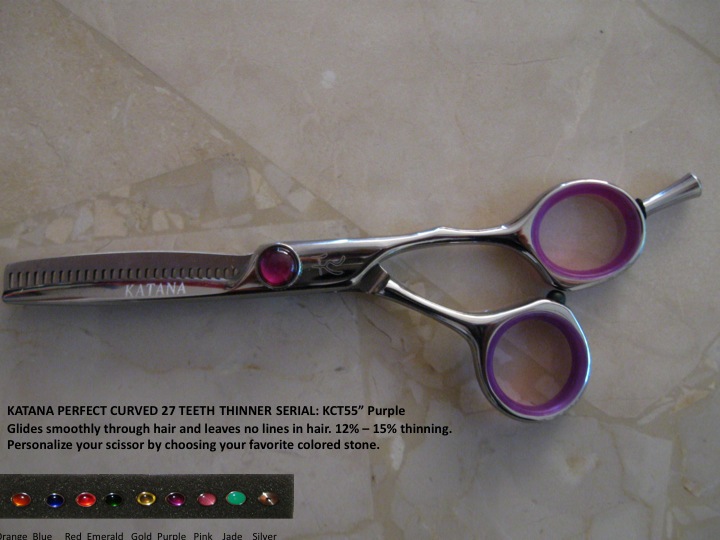 SPECIAL NO. 4 KATANA FEATHER TYPE STYLING RAZOR WITH 1 PKT 10 FREE FEATHER STYLING BLADES Total price $58.50. ORIGINAL Japan Feather Styling Blades (we don't sell any inferior copies of anything only original) PLUS a Feather Metal disposable blade container so you will not cut yourselves changing blades.

Razor Colours available Silver, Red, Purple, Blue and Pink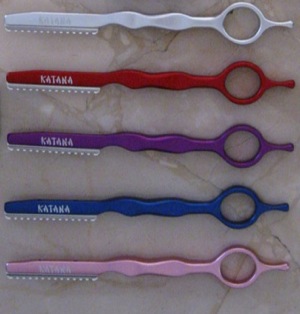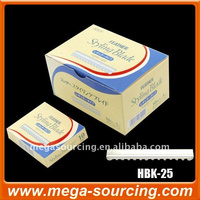 SAVE AND ORDER ON LINE OR CONTACT US ON (07 4095 3388) OR MOBILE: 0413 748 288 CLICK BELOW TO ORDER the one of the 4 Specials. Use Zip Pay no interest for 24 months & MINIMUM PAYMENT OF $40.00 per month taken out of your account or credit card every month your choice. Very quick and easy to set up just a phone call .